Deb's Shear Perfection - Back Facial
Dec 8, 2022
About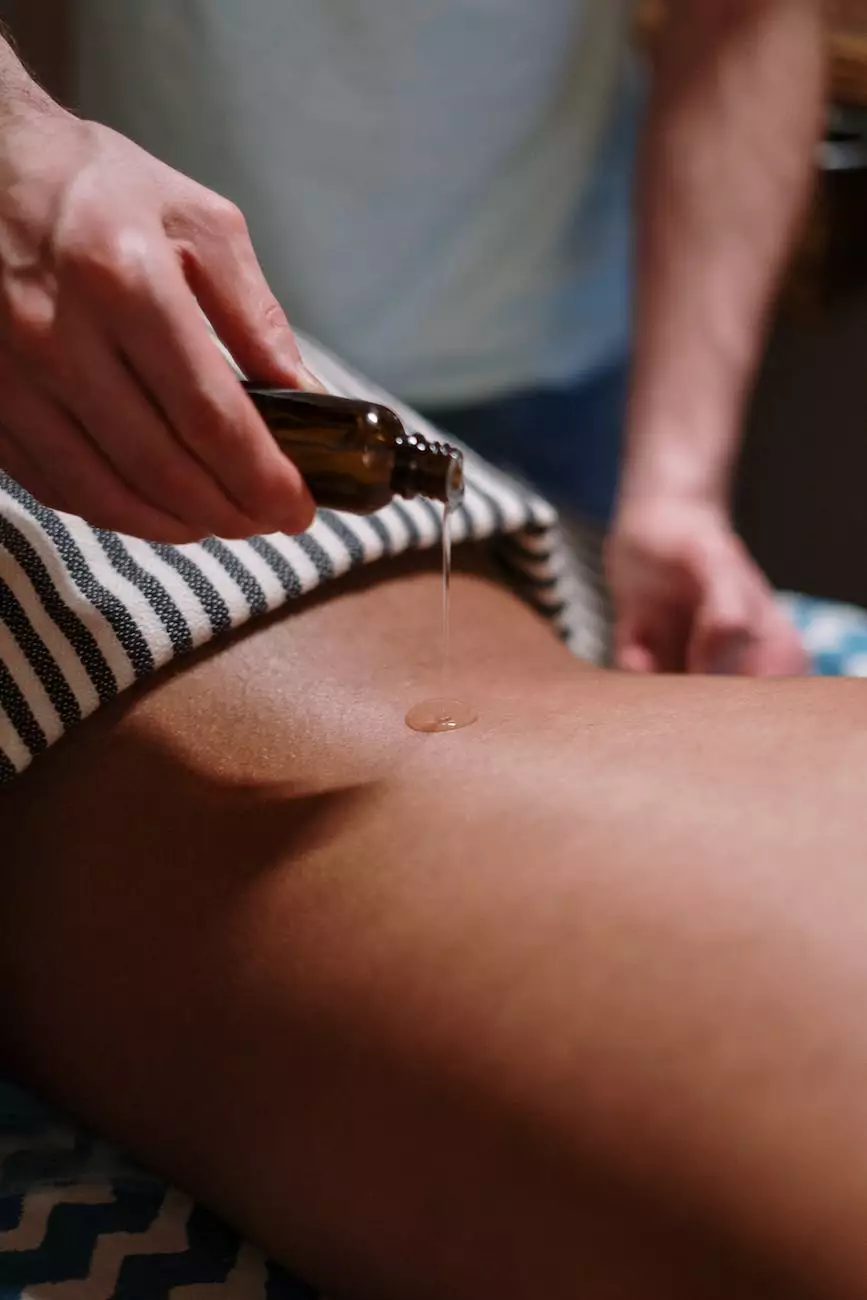 Welcome to Deb's Shear Perfection
Thank you for choosing Deb's Shear Perfection for all your skincare needs. We are a premier skincare and beauty clinic located conveniently at 715 Boylston St 5th Flr in Boston. Our team of experienced professionals is committed to providing you with top-notch skincare services that leave you feeling refreshed, rejuvenated, and confident.
Experience the Ultimate Back Facial
At Deb's Shear Perfection, we understand the importance of maintaining healthy and flawless skin. That's why we offer exceptional back facial treatments that go beyond the basic skincare routine. Our back facials are designed to target specific skin concerns, promote deep cleansing, and leave your back smooth, radiant, and blemish-free.
The Benefits of a Back Facial
A back facial is a pampering and therapeutic treatment that focuses on the often-neglected skin on your back. It involves thorough cleansing, exfoliation, extraction of impurities, and customized mask application. Here are some key benefits of our back facial treatment:
Deep Cleansing: Our back facial starts with a gentle cleanse to remove dirt, oils, and impurities that can clog your pores and contribute to breakouts.
Exfoliation: We use gentle exfoliants to slough off dead skin cells, promoting cell turnover and revealing fresh, glowing skin.
Extraction: Our skilled estheticians perform careful extractions to remove blackheads, whiteheads, and other blemishes, resulting in a clearer complexion.
Customized Masks: Depending on your skin's specific needs, we apply targeted masks to nourish, hydrate, or address specific concerns such as acne or uneven skin tone.
Relaxation: Our back facial treatment not only improves the health and appearance of your skin but also provides a soothing and relaxing experience, helping you unwind and destress.
Why Choose Deb's Shear Perfection?
When it comes to treating your skin, settling for anything less than perfection isn't an option. Here's why Deb's Shear Perfection stands out as the top choice for back facials in Boston:
Expert Estheticians
Our highly skilled estheticians have years of experience and extensive knowledge in skincare. They are trained to assess your skin type, identify problem areas, and tailor the treatment to suit your unique needs.
Advanced Techniques and Quality Products
At Deb's Shear Perfection, we use the latest techniques and premium skincare products to deliver exceptional results. Our commitment to quality ensures that you receive the best back facial treatment available.
Prompt and Professional Service
Your time is valuable, and we respect that. Our team is dedicated to providing prompt and professional service, ensuring that your back facial experience is seamless, enjoyable, and convenient.
Relaxing and Inviting Atmosphere
Our clinic boasts a warm and inviting atmosphere where you can escape the hustle and bustle of everyday life. Sit back, relax, and let us take care of your skincare needs while you indulge in a blissful and tranquil experience.
Book Your Back Facial Today
Ready to pamper your skin with a luxurious back facial treatment? Look no further than Deb's Shear Perfection. Our dedicated team is here to help you achieve the radiant, blemish-free skin you deserve. Call us today at [phone number] or book online to schedule your appointment. You deserve nothing less than perfection, and that's what we deliver!