Massage Therapist | Westborough, MA
Aug 8, 2018
About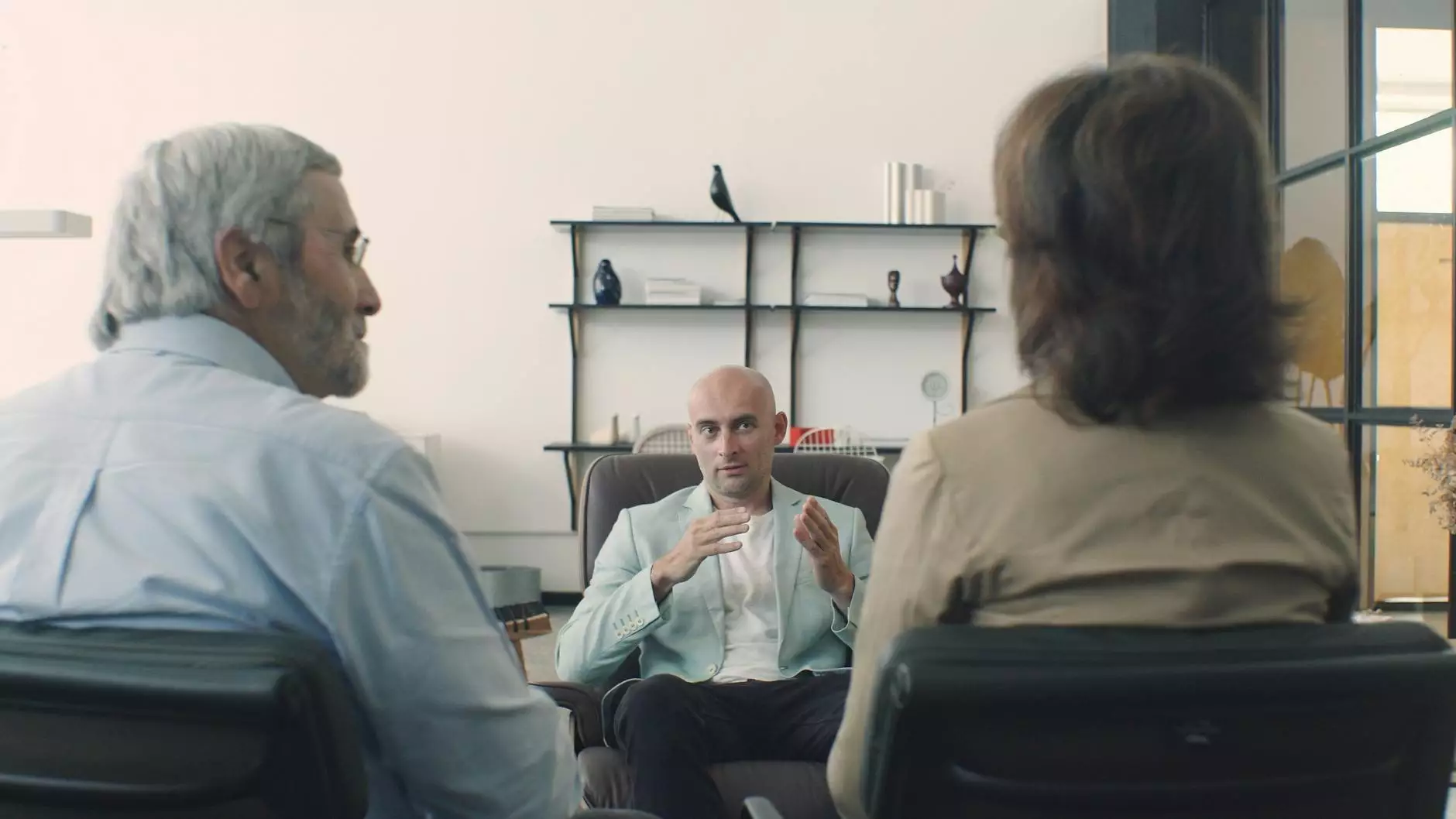 Welcome to Deb's Shear Perfection - Your Trusted Massage Therapist in Westborough, MA
Welcome to Deb's Shear Perfection, your premier destination for exceptional massage therapy in Westborough, MA. Our expert team of skilled massage therapists is dedicated to providing you with a high-quality and rejuvenating experience. Whether you are looking for relaxation, pain relief, or overall wellness, our range of massage therapy services will cater to your unique needs.
Your Journey to Ultimate Relaxation Begins Here
At Deb's Shear Perfection, we understand the importance of having a peaceful and comfortable environment to fully enjoy your massage experience. Our serene and tranquil atmosphere combined with the expert hands of our therapists will transport you to a state of pure bliss. We believe that massage therapy is not just a luxury but an essential part of self-care, and we strive to make every session exceptional.
Our Services
Swedish Massage: Experience the classic relaxation technique that focuses on easing tension and improving blood circulation. Our Swedish massage will leave you feeling rejuvenated and revitalized.
Deep Tissue Massage: For those looking for pain and tension relief, our deep tissue massage targets the deeper layers of muscles and fascia, providing long-lasting relief from chronic pain.
Sports Massage: Whether you are an athlete or simply enjoy an active lifestyle, our sports massage is designed to enhance performance, prevent injuries, and aid in muscle recovery and relaxation.
Prenatal Massage: Our skilled therapists are trained in providing safe and nurturing prenatal massages to support the well-being of both expectant mothers and their unborn babies.
Hot Stone Massage: Indulge in the warmth and enhanced relaxation provided by our hot stone massage. Smooth, heated stones are placed on specific areas of the body, melting away tension and promoting deep relaxation.
Why Choose Deb's Shear Perfection?
1. Expert Massage Therapists: Our team of highly trained and experienced massage therapists are passionate about helping you achieve optimal well-being. They stay up-to-date with the latest techniques to provide you with the best possible care.
2. Personalized Approach: We believe that every individual is unique, and so are their needs. Our therapists take the time to understand your specific concerns and preferences, tailoring each session to address your specific goals.
3. Attention to Detail: From the moment you step into our inviting spa, we ensure that every detail contributes to your overall experience. Our attention to detail sets us apart, ensuring a memorable visit every time.
4. Holistic Wellness: At Deb's Shear Perfection, we believe in a holistic approach to wellness. We not only address physical ailments but also focus on promoting mental and emotional well-being.
5. Convenient Location: Located in the heart of Westborough, MA, our spa is easily accessible, allowing you to prioritize self-care without any hassle or inconvenience.
6. eCommerce & Shopping: In addition to our exceptional massage therapy services, we also offer a range of high-quality products through our eCommerce platform. Explore our carefully curated selection of items to complement your well-being journey.
Contact Us Today
Ready to experience the ultimate relaxation and rejuvenation? Contact Deb's Shear Perfection today to schedule your appointment with one of our skilled massage therapists. We are committed to helping you achieve wellness and look forward to being a part of your self-care routine in Westborough, MA.
About Deb's Shear Perfection
Deb's Shear Perfection is a reputable massage therapy center located in Westborough, MA. With a team of expert massage therapists, we offer a diverse range of massage therapy techniques to cater to various needs, including Swedish massage, deep tissue massage, sports massage, prenatal massage, and hot stone massage. We are dedicated to providing our clients with a transformative and personalized experience.
At Deb's Shear Perfection, we are passionate about promoting overall well-being by addressing physical, mental, and emotional wellness. Our mission is to create a serene and peaceful environment where our clients can escape the stresses of everyday life and indulge in the healing power of touch.
Additionally, as part of our commitment to enhancing your well-being journey, we offer an eCommerce platform where you can find a hand-picked selection of high-quality products that complement our massage therapy services. These products are carefully curated to promote relaxation, self-care, and overall wellness.
Contact us today to experience the exceptional benefits of massage therapy. Our team of skilled massage therapists is ready to help you achieve ultimate relaxation and rejuvenation. Allow us to be a part of your self-care routine in Westborough, MA.
Category: eCommerce & Shopping