Welcome to Deb's Shear Perfection Facial Spa
Nov 20, 2022
About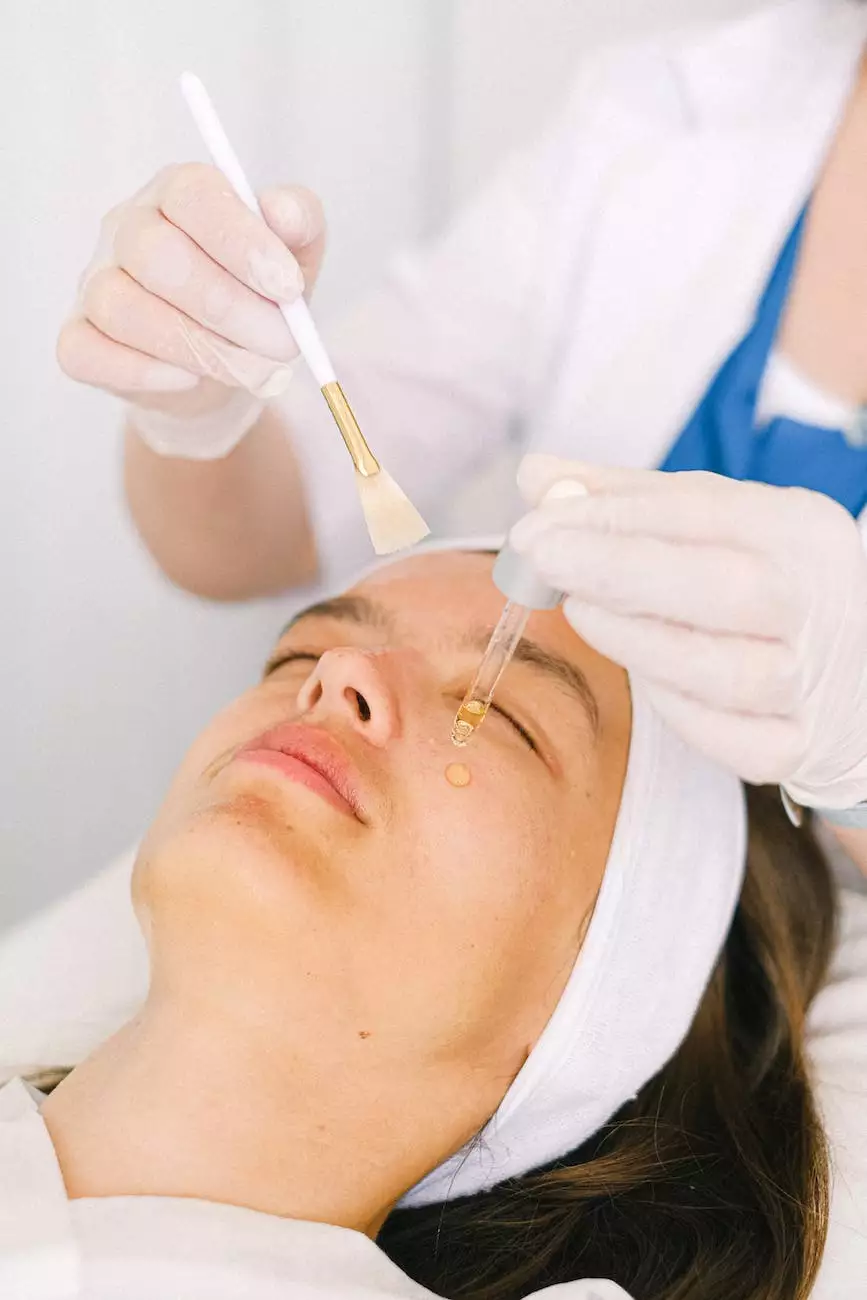 Indulge in the Ultimate Facial Experience
At Deb's Shear Perfection, we pride ourselves on providing the highest quality clinical facials in the industry. Our dedication to delivering exceptional results, combined with our expertise and passion for skincare, makes us the premier destination for all your facial needs.
Revitalize Your Skin with Customized Facial Treatments
Our experienced estheticians understand that each individual has unique skincare needs. That's why we offer a wide range of customized facial treatments tailored to address specific concerns and skin types. Whether you're struggling with acne, signs of aging, or simply want to achieve a radiant complexion, we have the perfect facial solution for you.
Advanced Techniques and State-of-the-Art Equipment
At Deb's Shear Perfection, we stay at the forefront of skincare technology. We utilize advanced techniques and state-of-the-art equipment to ensure that you receive the best possible results. Our clinical facials incorporate innovative ingredients and tools to effectively target common skin issues and promote overall skin health.
Our Wide Range of Facial Treatments
Here are some of the exceptional facial treatments we offer:
Hydrating Facial: Replenish and restore moisture to dry, dehydrated skin with our hydrating facial. This treatment will leave your skin plump, revitalized, and glowing.
Anti-Aging Facial: Combat the signs of aging with our anti-aging facial. This treatment focuses on reducing the appearance of fine lines, wrinkles, and sagging skin, leaving you with a more youthful and radiant complexion.
Acne Clearing Facial: Say goodbye to stubborn acne with our acne clearing facial. This targeted treatment helps to unclog pores, reduce inflammation, and promote a clearer complexion.
Brightening Facial: Achieve a brighter, more even skin tone with our brightening facial. This treatment utilizes ingredients that effectively fade dark spots and hyperpigmentation, revealing a luminous complexion.
Deep Cleansing Facial: Cleanse and purify your skin with our deep cleansing facial. This treatment removes dirt, oil, and impurities from deep within the pores, leaving your skin refreshed and renewed.
Why Choose Deb's Shear Perfection?
When it comes to facial spas, Deb's Shear Perfection stands out from the rest. Here's why you should choose us:
1. Expert Estheticians
Our team of expert estheticians has years of experience in the skincare industry. They are highly trained in the latest techniques and stay up-to-date with the newest trends and advancements in skincare. You can trust that your skin is in good hands.
2. Personalized Approach
We believe that skincare is not a one-size-fits-all solution. Our personalized approach ensures that each facial treatment is tailored to your specific needs and goals. We take the time to understand your skin concerns and create a customized treatment plan just for you.
3. Luxurious and Relaxing Environment
At Deb's Shear Perfection, we want your facial experience to be not only effective but also luxurious and relaxing. Our spa is designed to provide a serene and tranquil ambiance, allowing you to unwind and rejuvenate during your visit.
4. High-Quality Products
We only use high-quality skincare products that are proven to deliver results. We partner with reputable brands that prioritize the use of natural and effective ingredients. Our products are carefully selected to ensure they meet our standards of excellence.
5. Exceptional Customer Service
Your satisfaction is our top priority. Our friendly and knowledgeable staff are dedicated to providing exceptional customer service throughout your facial journey. From the moment you step into our spa to the aftercare advice, we are here to support you every step of the way.
Book Your Facial Appointment Today
Are you ready to experience the transformative power of our clinical facials? Book your facial appointment today and let our skilled estheticians help you achieve your skincare goals. Discover why Deb's Shear Perfection is the go-to facial spa for those seeking outstanding results and unparalleled service.
Come visit us at debsshearperfection.com/facial to learn more about our range of facial treatments.