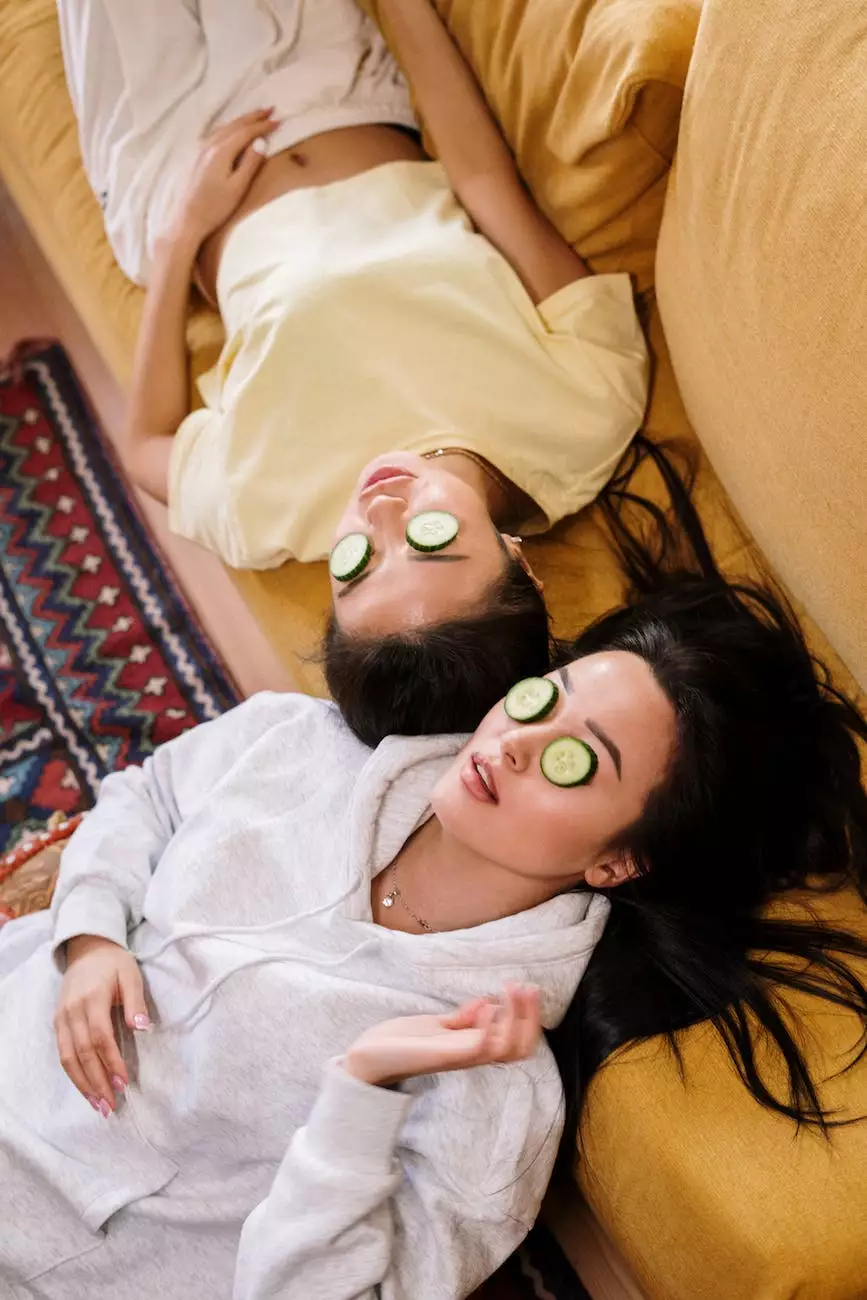 Indulge in the Ultimate Relaxation - Deb's Shear Perfection Spa Parties
Welcome to Deb's Shear Perfection, where we take your spa experience to a whole new level. Our premium spa parties are designed to provide you and your friends with the ultimate relaxation and rejuvenation. From customized packages to expert therapists, we have everything you need to create an unforgettable spa party.
Why Choose Deb's Shear Perfection for Your Spa Party?
At Deb's Shear Perfection, we understand that every spa party is unique and special. That's why we go the extra mile to create a personalized experience just for you. Here are some reasons why you should choose us for your next spa party:
Luxurious Treatments: Indulge in a wide array of luxurious spa treatments, including massages, facials, body wraps, manicures, pedicures, and more. Our experienced therapists use only the finest products to ensure your utmost comfort and satisfaction.
Customized Packages: We offer flexible and customizable spa party packages to cater to your specific needs and preferences. Whether you're planning a birthday celebration, a bachelorette party, or simply a girls' day out, our team will tailor the perfect package for you.
Expert Therapists: Our therapists are highly skilled and trained professionals who are passionate about what they do. With their expertise and attention to detail, you can trust that you'll receive top-notch treatments that leave you feeling completely pampered.
Relaxing Atmosphere: Step into our tranquil spa environment and let all your stress melt away. From soothing music to calming scents, we create a serene ambiance that enhances your relaxation and ensures a truly blissful experience.
Exclusive Experience: When you book a spa party with us, you and your guests will have exclusive access to our facilities. Enjoy private treatment rooms, relaxation areas, and other amenities that are reserved solely for your group.
How to Book Your Spa Party
Booking your dream spa party with Deb's Shear Perfection is quick and easy. Follow these simple steps:
Contact Us: Get in touch with our friendly team either through our website or by giving us a call. Let us know your preferred date, the number of guests, and any specific requests or requirements you may have.
Consultation: We will schedule a consultation to discuss your spa party in detail. This is the perfect opportunity for you to share your vision and preferences, allowing us to create a customized package that exceeds your expectations.
Confirmation: Once we have finalized the details, we will provide you with a confirmation of your spa party booking. We recommend booking in advance to secure your preferred date and time slot.
Prepare and Enjoy: Prior to your spa party, gather your friends and get ready for a truly indulgent experience. On the day of your party, arrive at our spa and let us take care of the rest. Sit back, relax, and immerse yourself in pure bliss.
Transform Your Spa Party into an Unforgettable Event
While the luxurious spa treatments and expert therapists are the highlights of your spa party, there's even more you can do to make it an unforgettable event:
Themed Decorations: Add a touch of flair to your spa party by incorporating a theme. Whether it's a tropical paradise or a glamorous Hollywood vibe, the right decorations can enhance the ambiance and create a memorable atmosphere.
Delicious Refreshments: Treat your guests to delicious and healthy refreshments during your spa party. From refreshing infused water and herbal teas to light snacks and fruit platters, provide nourishing options that complement the relaxation theme.
Spa Party Favors: Don't forget to thank your guests for joining you on this special day. Provide them with beautifully packaged spa-related favors like scented candles, bath bombs, or personalized skincare products.
Activities and Games: Keep the excitement going between spa treatments with fun activities and games. From DIY face mask stations to trivia quizzes about wellness, get creative and ensure your guests have a truly entertaining time.
Book Your Spa Party with Deb's Shear Perfection Today!
Make your next event truly special with a spa party at Deb's Shear Perfection. Experience the ultimate relaxation, pampering, and rejuvenation that will leave you feeling refreshed and renewed. Contact us now to book your exclusive spa party and create memories that will last a lifetime.