Vita-Peptide Eye Gel - c.spa.boston
Jul 17, 2022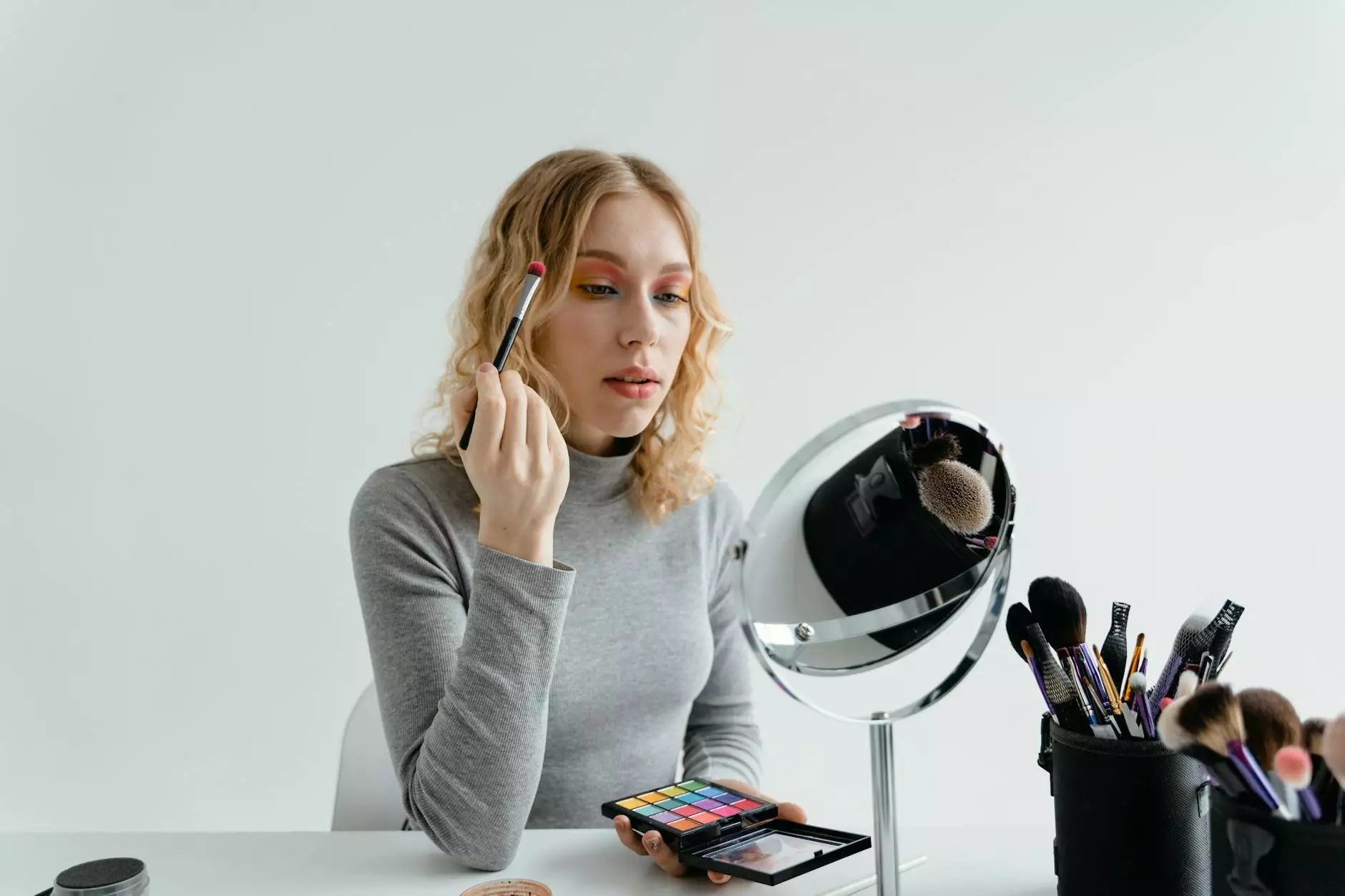 Introducing Vita-Peptide Eye Gel
Experience the ultimate eye care with Vita-Peptide Eye Gel, exclusively offered by Deb's Shear Perfection. Our revolutionary gel is meticulously crafted to target the delicate skin around the eyes, helping you achieve youthful and rejuvenated eyes like never before.
Transform Your Eyes with Advanced Skincare Technology
At Deb's Shear Perfection, we believe in the power of science and innovation to deliver exceptional results. Vita-Peptide Eye Gel is no exception. Formulated with a blend of potent ingredients, this eye gel is carefully designed to combat the signs of aging, such as fine lines, wrinkles, and puffiness.
Key ingredients in Vita-Peptide Eye Gel include:
Peptides: These tiny protein fragments stimulate collagen production, promoting firmer and more supple skin.
Vitamins A, C, and E: This powerful combination of vitamins nourishes and protects the delicate eye area, reducing the appearance of dark circles and improving skin texture.
Botanical Extracts: Natural plant extracts, such as green tea and chamomile, provide soothing and anti-inflammatory benefits, reducing puffiness and redness.
The Benefits of Vita-Peptide Eye Gel
Vita-Peptide Eye Gel offers a range of benefits to help you achieve your desired eye transformation:
Diminish Fine Lines and Wrinkles
Our advanced formula, packed with peptides, works to smooth fine lines and wrinkles around the eyes, giving you a more youthful appearance. Regular use of Vita-Peptide Eye Gel can help reduce the visible signs of aging, making your eyes look refreshed and rejuvenated.
Reduce Puffiness and Dark Circles
Thanks to the inclusion of botanical extracts and vitamins, Vita-Peptide Eye Gel effectively reduces puffiness and dark circles that can make you look tired and aged. Say goodbye to swollen eyes and hello to a revitalized look.
Hydration and Nourishment
Deb's Shear Perfection understands the importance of proper hydration and nourishment for the skin. Vita-Peptide Eye Gel delivers a surge of moisture to the eye area, keeping it hydrated and promoting a healthy, glowing complexion.
How to Use Vita-Peptide Eye Gel
Getting the most out of Vita-Peptide Eye Gel is easy. Follow these simple steps:
Ensure your face is clean and dry.
Take a small amount of the gel onto your fingertips.
Gently apply the gel around the orbital bone, starting from the inner corner of the eye towards the outer corner. Avoid direct contact with the eyes.
Massage the gel into the skin using gentle, upward motions until fully absorbed.
For best results, use morning and night as part of your skincare routine.
Experience the Difference Today
Don't let tired-looking eyes hold you back. With Vita-Peptide Eye Gel from Deb's Shear Perfection, you can achieve the radiant and youthful eyes you've always desired. Transform your skincare routine and experience the difference today.
Visit our products page to order your Vita-Peptide Eye Gel now.