Memberships for Ultimate Hair Care
Oct 3, 2020
Contact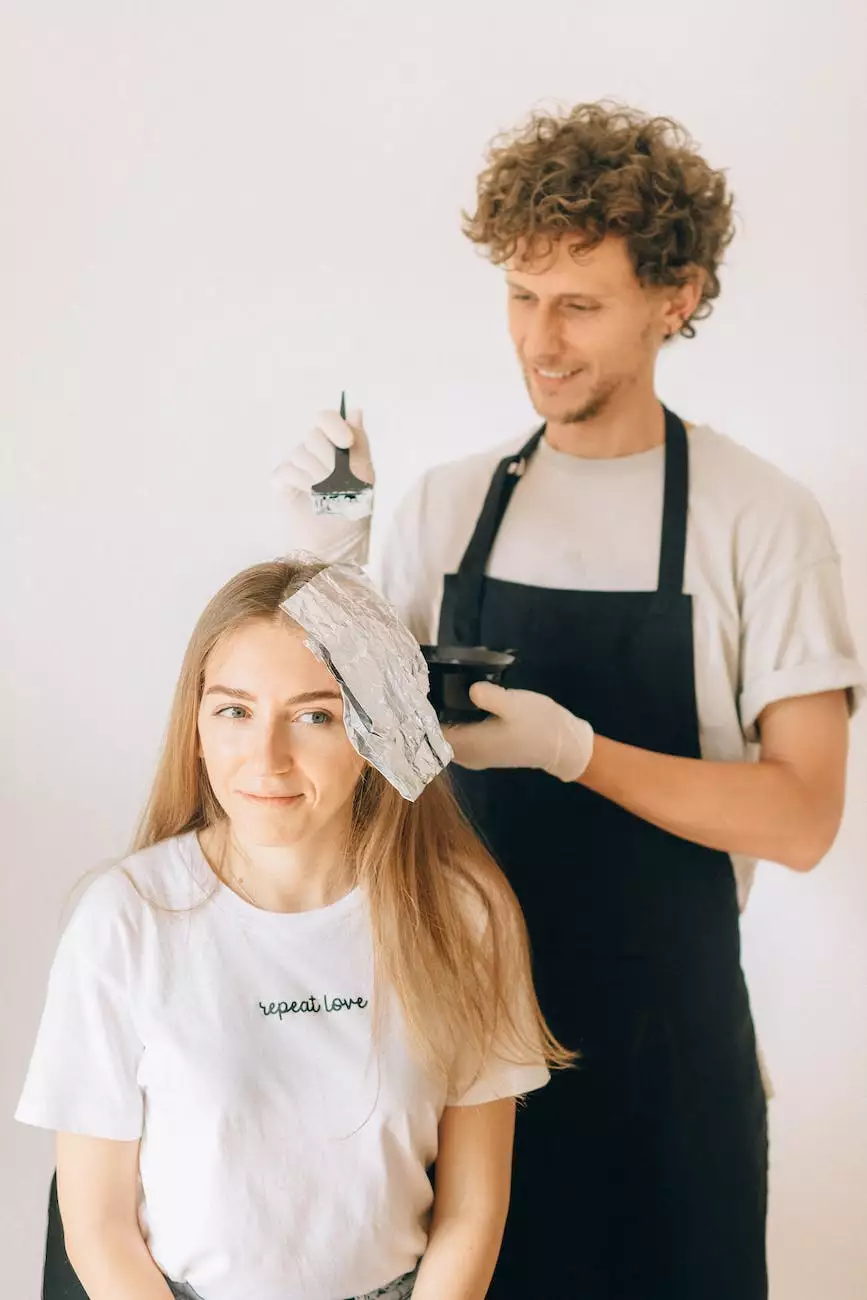 Introduction
Welcome to Deb's Shear Perfection, your one-stop destination for the finest hair care products and accessories. Our eCommerce & Shopping platform is dedicated to providing you with superior quality products, and we believe in going the extra mile to offer our customers exclusive benefits. That's why we offer a range of membership options tailored to enhance your hair care routine and provide you with exceptional value.
Why Choose Our Memberships?
At Deb's Shear Perfection, we understand that hair care is not just a routine, but an important aspect of self-care and confidence. Our meticulously curated memberships are designed to ensure that you have access to the best products and enjoy additional perks that elevate your hair care experience.
Explore our Membership Options
We offer a variety of memberships to cater to different needs and preferences. Whether you are a frequent shopper, a hair care enthusiast, or seeking personalized recommendations, our memberships have got you covered.
1. VIP Membership
Our VIP Membership is perfect for those who want to experience the ultimate luxury in hair care. By becoming a VIP member, you gain exclusive access to premium products, early access to new releases, and personalized hair care consultations with our expert stylists. Additionally, you'll enjoy special discounts and receive regular updates on the latest trends and hair care tips.
2. Club Membership
If you love discovering new hair care products and enjoy the thrill of exclusive discounts, our Club Membership is the ideal choice. As a Club member, you'll receive monthly curated product boxes delivered to your doorstep, containing a selection of our top-rated products. You'll also enjoy discounted prices, access to limited edition items, and invitations to members-only events and workshops.
3. Premium Membership
For those who value convenience and flexibility, our Premium Membership offers a hassle-free way to enjoy your favorite hair care essentials. With this membership, you'll receive automatic monthly deliveries of your chosen products, ensuring that you never run out of your must-haves. You'll also receive exclusive discounts, priority customer service, and the benefit of our ongoing product recommendations based on your individual hair needs.
The Benefits of Our Memberships
1. Exclusive Product Access
As a member, you'll get exclusive access to a wider range of high-quality hair care products. Experience innovative formulas, luxurious ingredients, and products that are not available to non-members.
2. Personalized Recommendations
We understand that each person's hair is unique. Our expert stylists will provide tailored recommendations based on your specific hair type, concerns, and goals. With our memberships, you'll receive personalized insights to help you make informed choices.
3. Special Discounts and Offers
Save more with our attractive member-only discounts and offers. Enjoy exclusive deals on your favorite products, limited edition items, and early access to sales events.
4. Educational Resources
At Deb's Shear Perfection, we believe in empowering our members with knowledge. Gain access to educational resources, tutorials, and professional tips to enhance your hair care skills and stay up-to-date with the latest trends in the industry.
5. Unparalleled Customer Support
Our dedicated customer support team is always ready to assist you with any queries or concerns you may have. As a member, you'll receive priority service and enjoy a seamless shopping experience.
6. Exclusive Events and Workshops
We organize exclusive events and workshops for our members, providing opportunities to connect with fellow hair care enthusiasts, learn from industry experts, and discover new techniques to elevate your styling game.
Join Our Membership Community Today
Take your hair care routine to the next level with Deb's Shear Perfection memberships. Choose the membership that suits you best and unlock a world of exclusive benefits, personalized recommendations, and exceptional products. Join our membership community today and experience hair care like never before!
Contact Us
If you have any questions or need further assistance, our friendly team is here to help. Feel free to reach out to us through our website or visit our store in person. We look forward to welcoming you into the Deb's Shear Perfection family!