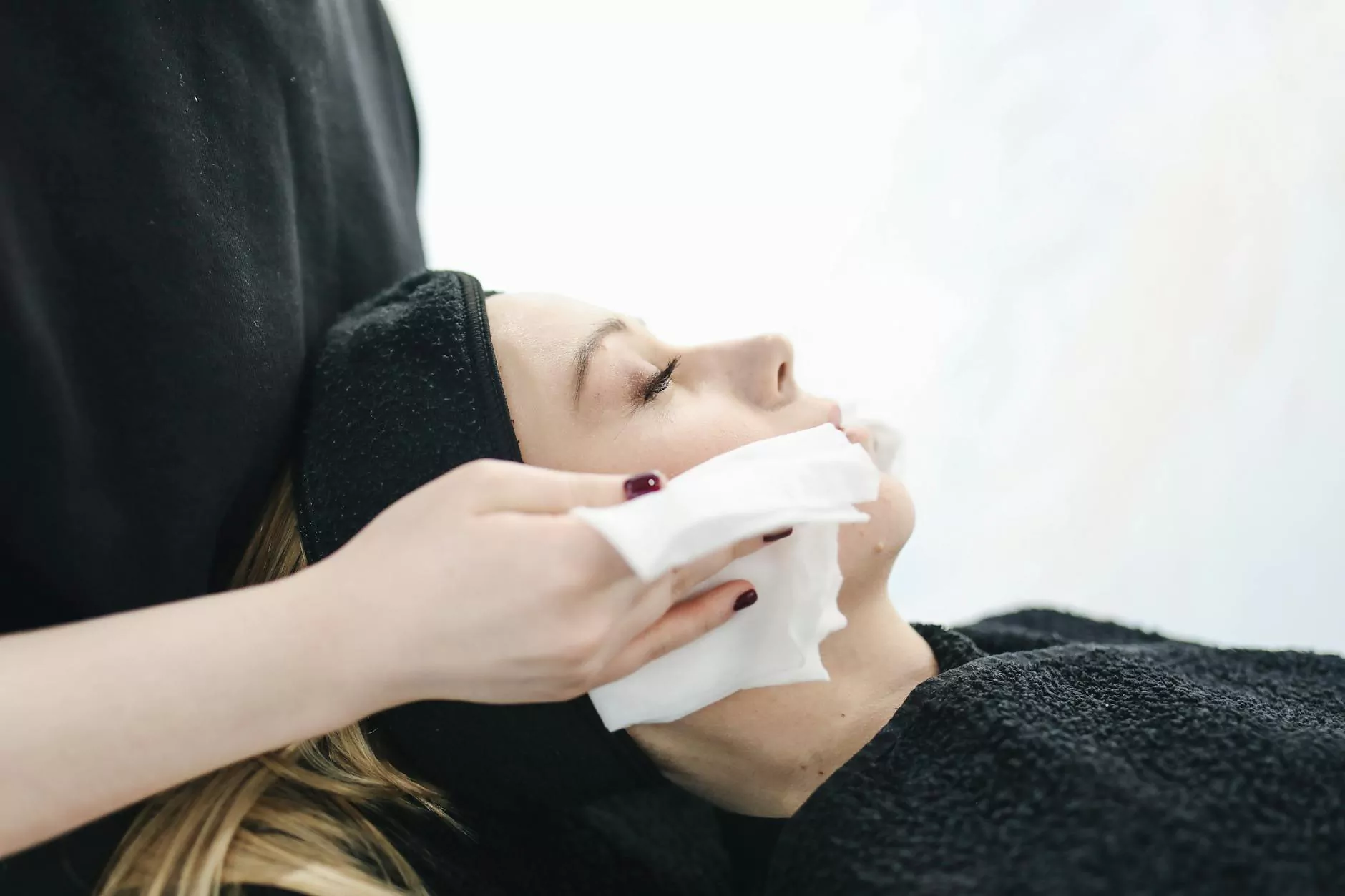 Indulge in a Relaxing Retreat
At Deb's Shear Perfection, we take pride in offering a wide range of top-notch salon and spa services. Our team of skilled professionals is dedicated to providing the ultimate pampering experience for our clients, ensuring they leave feeling rejuvenated and revitalized.
Your Perfect Hair Care
Are you looking to refresh your hairstyle or get a complete makeover? Our talented hairstylists are experts in creating stunning looks that perfectly complement your personality and individual style. From precision cutting to vibrant color treatments, we have you covered.
Services Offered:
Haircuts: Whether you prefer a classic, trendy, or edgy cut, our stylists will create a look tailored just for you.
Hair Coloring: Transform your hair color with our expertly executed techniques and high-quality products.
Highlights/Lowlights: Add dimension to your hair with beautifully placed highlights or lowlights.
Hair Extensions: Achieve long, luscious locks with our premium hair extensions.
Keratin Treatments: Tame frizz and achieve smooth, manageable hair with our rejuvenating keratin treatments.
Blowouts: Treat yourself to a professional blowout for a polished and glamorous look.
Special Occasion Styling: From weddings to proms, our stylists can create stunning hairstyles for any special event.
Indulge Your Skin
Experience the ultimate relaxation and rejuvenation with our luxurious spa treatments. Our skilled estheticians provide personalized services that address your specific skincare needs, leaving your skin glowing and radiant.
Services Offered:
Facials: Replenish and revitalize your skin with our customized facials tailored to your unique skin type.
Microdermabrasion: Smooth out your skin's texture and achieve a more youthful appearance with our advanced microdermabrasion treatments.
Chemical Peels: Renew your skin and improve its tone and texture with our range of professional chemical peels.
Waxing: Say goodbye to unwanted hair with our expert waxing services.
Eyebrow and Eyelash Tinting: Define and enhance your natural beauty with our tinting services.
Body Treatments: Treat yourself to a relaxing body scrub, wrap, or massage, and let your stress melt away.
Unwind with Relaxing Massages
Escape the everyday stress and tension with our soothing massage therapies. Our skilled massage therapists use a variety of techniques to promote relaxation, relieve muscle tension, and enhance overall well-being.
Services Offered:
Swedish Massage: Experience deep relaxation and improved circulation through gentle, long strokes.
Deep Tissue Massage: Target tight muscles and relieve chronic pain with our deep pressure massage techniques.
Hot Stone Massage: Enjoy the warmth and relaxation that comes from smooth, heated stones combined with massage therapy.
Aromatherapy Massage: Enhance your massage experience with the power of essential oils and their therapeutic benefits.
Prenatal Massage: Find relief from pregnancy discomforts and ease muscle tension with our specialized prenatal massage.
Pamper Yourself with Nail Services
Complete your look with perfectly manicured nails. Our nail technicians provide a range of nail services to keep your hands and feet looking their best.
Services Offered:
Manicures: Indulge in a relaxing manicure to keep your nails healthy and beautiful.
Pedicures: Treat your feet to a well-deserved pedicure and enjoy softer, smoother skin.
Gel Polish: Opt for a long-lasting, chip-free manicure or pedicure with our high-quality gel polish.
Nail Extensions: Achieve the length and style you desire with our nail extension services.
Nail Art: Let your creativity shine with our artistic nail designs.
Book Your Escape Today!
At Deb's Shear Perfection, we are committed to providing you with an exceptional salon and spa experience. Whether you are in need of a new hairstyle, a refreshing facial, a tension-relieving massage, or a pampering nail treatment, our expert team is here to cater to your needs. Book an appointment today and treat yourself to the ultimate indulgence.
We proudly serve clients in the eCommerce & Shopping category, offering a carefully curated selection of high-quality beauty products to further enhance your self-care routine at home. Your satisfaction is our priority, and we strive to exceed your expectations every step of the way.