Services: Bridal and Weddings
Aug 31, 2022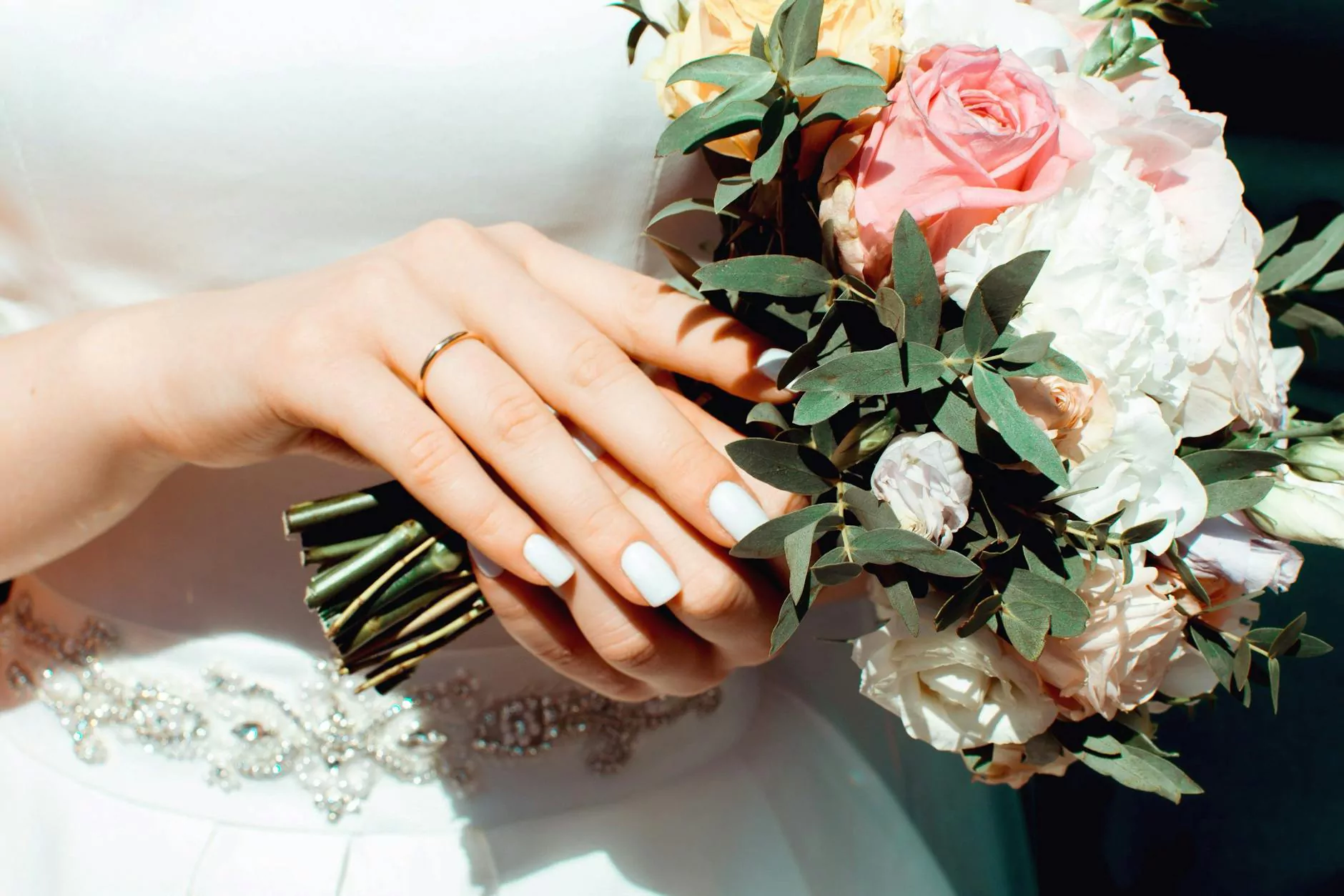 Discover the Perfect Bridal Experience at Deb's Shear Perfection
Welcome to Deb's Shear Perfection, your one-stop destination for all your bridal and wedding needs. As a leading provider of high-end salon services in New York, we take pride in offering an extraordinary bridal experience that will leave you feeling beautiful, confident, and ready to walk down the aisle with style.
Your Perfect Wedding Look Awaits
At Deb's Shear Perfection, we understand that every bride deserves to look and feel her absolute best on her wedding day. That's why our team of expert stylists and makeup artists are dedicated to creating the perfect bridal look tailored specifically to your unique style, preferences, and wedding theme.
Bridal Hair and Makeup Services
Exquisite Bridal Hairstyles
Your hair is your crowning glory on your wedding day, and our talented hairstylists will work with you to create an exquisite bridal hairstyle that perfectly complements your dress, face shape, and overall vision. From elegant updos to romantic curls, we have the expertise to bring your dream hairstyle to life.
Flawless Bridal Makeup
Get ready to shine and radiate confidence with our exceptional bridal makeup services. Our team of skilled makeup artists will enhance your natural beauty while ensuring your makeup lasts throughout the entire day. Whether you prefer a classic and timeless look or a bold and glamorous style, we'll make sure you look flawless in every photograph.
Pre-Wedding Pampering and Grooming Packages
Indulgent Spa Treatments
Pamper yourself and unwind before your big day with our luxurious spa treatments. From revitalizing facials to relaxing massages, our spa services will leave you feeling refreshed, rejuvenated, and glowing from head to toe. Let us create a tranquil and serene atmosphere where you can escape the stress of wedding planning and focus on yourself.
Grooming for Grooms and Groomsmen
It's not just the brides who deserve special treatment. Deb's Shear Perfection also offers grooming services tailored to grooms and groomsmen. Our experienced barbers will ensure that you and your wedding party look sharp and dapper on your big day. From precision haircuts to expert beard grooming, we'll help you achieve a polished and sophisticated look.
Unforgettable Wedding Experience
At Deb's Shear Perfection, we are committed to providing you with an unforgettable wedding experience. Our team goes above and beyond to exceed your expectations, ensuring that every detail is meticulously taken care of. From the moment you step into our salon, you'll be greeted with personalized attention and a warm, welcoming atmosphere.
Attention to Detail
We understand that planning a wedding can be overwhelming, and that's why our dedicated team is here to help. We pay attention to every detail, from your initial consultation to the final touches on your wedding day. Our goal is to make the entire process as seamless and stress-free as possible, allowing you to relax and enjoy every moment leading up to your special day.
Exceptional Service and Expertise
With years of experience in the bridal industry, we have earned a reputation for delivering exceptional service and expertise. Our team stays up-to-date with the latest bridal trends, techniques, and products to ensure that you receive nothing but the best. We take pride in our ability to create stunning bridal looks that enhance your natural beauty and make you feel like the most beautiful bride in the world.
Contact Us Today
If you're ready to embark on the journey to your dream wedding look, get in touch with the experts at Deb's Shear Perfection. We would be honored to be a part of your special day and help you create memories that will last a lifetime. Contact us today to schedule your consultation and let us bring your bridal vision to life.