Discover Your Perfect Haircare Products at Deb's Shear Perfection
Feb 13, 2019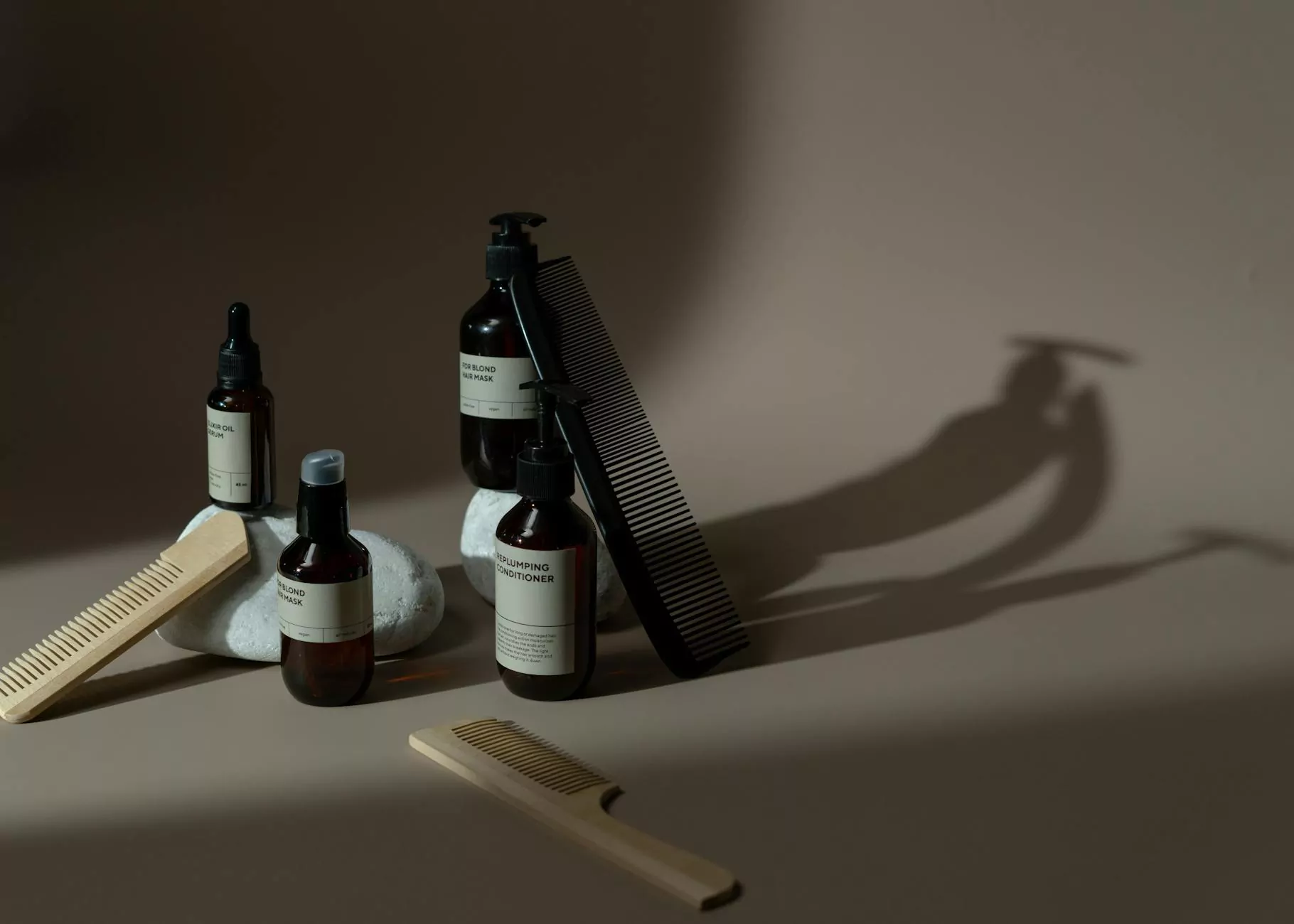 Explore a World of Haircare Excellence
Welcome to the Shop page of Deb's Shear Perfection, where your quest for the perfect haircare products ends. We are committed to providing you with a wide range of high-quality items to cater to your unique needs and desires. Whether you're searching for nourishing shampoos, transformative styling tools, or specialized treatments, we have it all. Our carefully selected collection guarantees excellence and ensures that you can experience the best results.
Unleash Your Hair's True Potential
At Deb's Shear Perfection, we understand that your hair is an important part of your identity. That's why we offer a diverse assortment of products designed to help you achieve the hair you've always dreamed of. From revitalizing shampoos and conditioners to innovative hair masks and serums, we have everything you need to nourish, repair, and style your locks.
High-Quality Products
We pride ourselves on ensuring that every product available on our online store is of the highest quality. We carefully select our suppliers to ensure that only the finest ingredients and materials are used. With Deb's Shear Perfection, you can trust that you are purchasing products that will not only deliver exceptional results but also contribute to the overall health and vitality of your hair.
Expert Recommendations Tailored to You
We understand that choosing the right haircare products can be overwhelming with the countless options available. That's why our team of hair experts is dedicated to providing personalized recommendations. Simply reach out to us, and we'll be more than happy to assist you in selecting the products that best suit your hair type, concerns, and styling goals.
Elevate Your Styling Game
Haircare is not only about maintaining the health of your hair but also expressing your unique style. At Deb's Shear Perfection, we offer a wide range of styling tools that empower you to achieve any look you desire. From professional-grade curling irons and straighteners to salon-quality hairdryers and brushes, we have everything you need to unleash your creativity and elevate your styling game.
Cutting-Edge Technology
We understand the importance of staying up-to-date with the latest advancements in haircare technology. That's why our collection features state-of-the-art styling tools crafted with cutting-edge technology. Experience faster drying times, enhanced hairstyling precision, and less damage to your locks. Give your hair the attention it deserves with our technologically advanced products.
Unleash Your Creativity
With our extensive array of styling tools, the possibilities for creative experimentation are endless. Whether you're looking to achieve sleek and straight hair, voluminous waves, or extravagant updos, our tools will be your styling allies. Let your imagination run wild and transform your hair into a true work of art.
Your Satisfaction is Our Priority
At Deb's Shear Perfection, we value your satisfaction above all else. We constantly strive to provide a seamless and enjoyable shopping experience for our customers. With our user-friendly website, secure payment options, and reliable shipping services, you can shop with confidence and peace of mind.
Unrivaled Customer Service
Our team of dedicated customer service professionals is always ready to assist you. Whether you have questions regarding product recommendations, order tracking, or any other inquiries, we are here to provide prompt and helpful support. We value your trust in us and are committed to ensuring your satisfaction every step of the way.
Join Our Community
Deb's Shear Perfection is more than just an online store; it's a community of hair enthusiasts and professionals. Join our vibrant community and stay up-to-date with the latest haircare trends, styling tips, product launches, and exclusive offers. Sign up for our newsletter and follow us on social media to become part of our ever-growing community.
Start Your Haircare Journey Today
Discover the endless possibilities for healthy, beautiful hair with Deb's Shear Perfection. Browse through our vast collection of haircare essentials, styling tools, and accessories. Let us help you unleash the full potential of your locks and elevate your hair game to new heights. Shop with us today and experience the difference.
Keywords: Deb's Shear Perfection, haircare products, high-quality items, nourishing shampoos, transformative styling tools, specialized treatments, revitalizing shampoos, conditioners, hair masks, hair serums, hair experts, personalized recommendations, styling goals, curling irons, straighteners, hairdryers, hairbrushes, cutting-edge technology, hairstyling precision, satisfaction, customer service, community, haircare essentials, accessories