Deep Tissue Massage
Oct 31, 2019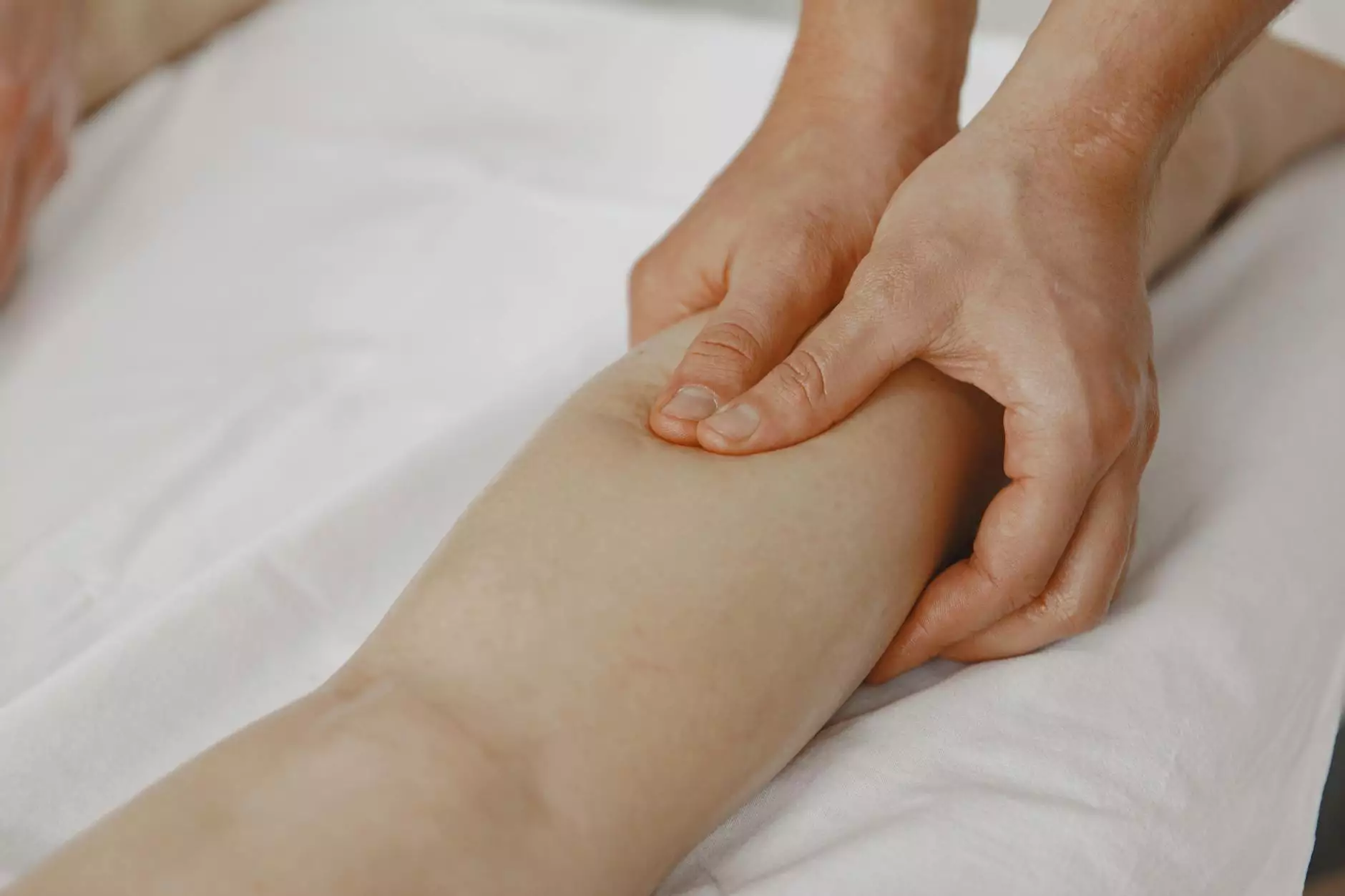 Experience Relief with Deep Tissue Massage at Deb's Shear Perfection
At Deb's Shear Perfection, we offer a premium deep tissue massage experience that aims to provide ultimate relaxation and relief from tension and chronic pain. Our skilled and experienced therapists specialize in deep tissue techniques that target the deeper muscle layers, releasing tension and promoting overall well-being.
What is Deep Tissue Massage?
Deep tissue massage is a therapeutic massage technique that focuses on reaching the deeper layers of muscles and connective tissues. Unlike traditional Swedish massage, which primarily aims for relaxation, deep tissue massage concentrates on specific areas requiring attention.
This type of massage therapy involves applying consistent pressure across the grain of the muscles, using slow strokes and deep finger pressure. It is an ideal choice for individuals with chronic pain, muscle stiffness, or those recovering from injuries, as it helps break down adhesions and scar tissues, promoting better blood circulation and facilitating the healing process.
The Benefits of Deep Tissue Massage
Deep tissue massage offers a wide range of benefits, providing relief from various physical discomforts and improving overall well-being. Some of the key advantages include:
Relief from chronic pain and tension
Improved blood circulation
Reduced muscle inflammation
Enhanced flexibility and range of motion
Alleviation of muscle spasms
Stress reduction and relaxation
Improved posture
Facilitated injury recovery
Why Choose Deb's Shear Perfection?
When it comes to deep tissue massage, Deb's Shear Perfection stands out as the premier choice. Our commitment to providing an exceptional massage experience and our dedication to customer satisfaction sets us apart from the competition.
Here are some reasons why you should choose us:
1. Expert Therapists
At Deb's Shear Perfection, we have a team of highly skilled and trained therapists who specialize in various massage techniques. Our therapists have extensive experience in delivering effective deep tissue massages, ensuring that you receive top-notch service tailored to your specific needs.
2. Personalized Approach
We believe that every individual is unique and has different requirements. Our therapists take the time to understand your concerns, assess your condition, and customize the massage session accordingly. This personalized approach guarantees an experience that is truly tailored to your needs.
3. Relaxing Atmosphere
Step into our tranquil and serene spa environment, designed to create a sense of peace and tranquility. Our peaceful ambiance, soothing music, and calming scents create the perfect setting for you to unwind and experience deep relaxation during your massage session.
4. High-Quality Products
At Deb's Shear Perfection, we only use premium-quality oils and lotions, specifically chosen to enhance the soothing effects of the massage. We are committed to using the best products that nourish your skin, leaving you feeling rejuvenated and refreshed.
5. Convenient Scheduling
We understand the importance of convenience in today's fast-paced world. Hence, we offer flexible scheduling options to accommodate your busy lifestyle. You can easily book your deep tissue massage session online or give us a call, and we will find a suitable time for you.
Book Your Deep Tissue Massage Today!
Experience the benefits of deep tissue massage at Deb's Shear Perfection. Our skilled therapists are eager to help you achieve relaxation, alleviate pain, and improve your overall well-being. Book your deep tissue massage session today and take a step towards a healthier and revitalized you.