MARLBOROUGH MA SERENE MASSAGE THERAPIES
Sep 15, 2018
About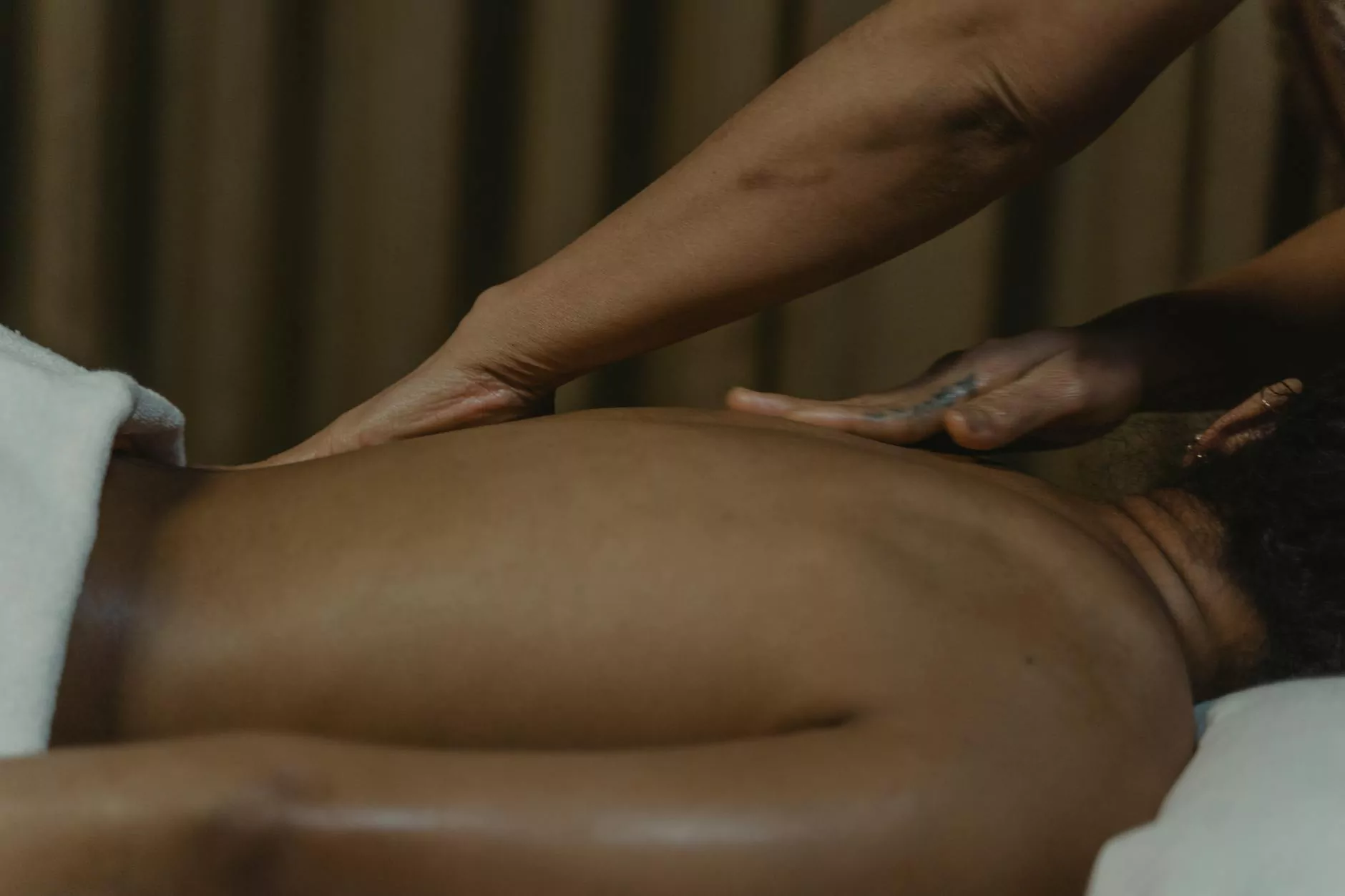 Unwind and Rejuvenate with Our Massage Therapies
Welcome to Deb's Shear Perfection! We are your premier destination for massage therapies in Marlborough, MA. If you are seeking ultimate relaxation and rejuvenation, our expert massage therapists are here to provide you with tailored treatments to address your specific needs. We believe in providing an exceptional experience and aim to help you achieve optimal wellness through our wide range of massage therapies.
Why Choose Us?
At Deb's Shear Perfection, we understand the importance of finding the right massage therapy that suits your needs. That's why we offer a diverse range of massage techniques that target different areas and provide various benefits. Our highly skilled therapists have extensive knowledge and experience in the field, ensuring that you receive the highest quality care during your visit.
Personalized Massage Treatments
We believe in personalization and customization. Our therapists take the time to understand your unique requirements and preferences before recommending the most suitable massage therapy for you. Whether you are looking to relax, relieve muscle tension, or alleviate specific pain, our tailored treatments will address your concerns effectively.
Wide Range of Massage Therapies
At Deb's Shear Perfection, we offer a wide range of massage therapies to cater to your individual needs:
Swedish Massage: Experience the ultimate relaxation through long, flowing strokes and gentle kneading techniques that help promote overall well-being.
Deep Tissue Massage: Release chronic muscle tension and knots with deep pressure techniques that target specific areas of discomfort.
Sports Massage: Help enhance athletic performance, prevent injuries, and promote faster recovery with focused techniques designed for athletes.
Prenatal Massage: Experience relief from the discomforts of pregnancy and enjoy a soothing session that promotes relaxation for both mother and baby.
Hot Stone Massage: Achieve deep relaxation as heated stones are used to alleviate muscle tension and promote a sense of calmness.
Aromatherapy Massage: Immerse yourself in the healing power of essential oils, combined with therapeutic massage techniques that promote relaxation and balance.
Experience Ultimate Relaxation and Wellness
Our massage therapies not only provide relaxation but also offer numerous health benefits. Regular sessions can help:
Reduce stress and anxiety
Alleviate muscle tension and pain
Improve flexibility and range of motion
Boost circulation and lymphatic flow
Enhance immune function
Promote better sleep patterns
Release endorphins, the body's natural painkiller
At Deb's Shear Perfection, we are dedicated to ensuring your comfort and satisfaction. Our tranquil and welcoming environment, combined with our exceptional customer service, will make your visit a memorable one. Whether you are looking for a quick relaxation session or a comprehensive treatment plan, our massage therapies will leave you feeling rejuvenated and revitalized.
Contact Us Today
If you're ready to experience the benefits of our massage therapies, contact Deb's Shear Perfection today. Our friendly team will be happy to answer any questions you may have and assist you in booking an appointment. Discover the difference our expert massage therapists can make in your overall well-being. Visit us in Marlborough, MA, and embark on a journey to complete relaxation and vitality.