Laser Treatments - Marlborough MA Serene-Scape Day Spa
Jun 13, 2022
Appointments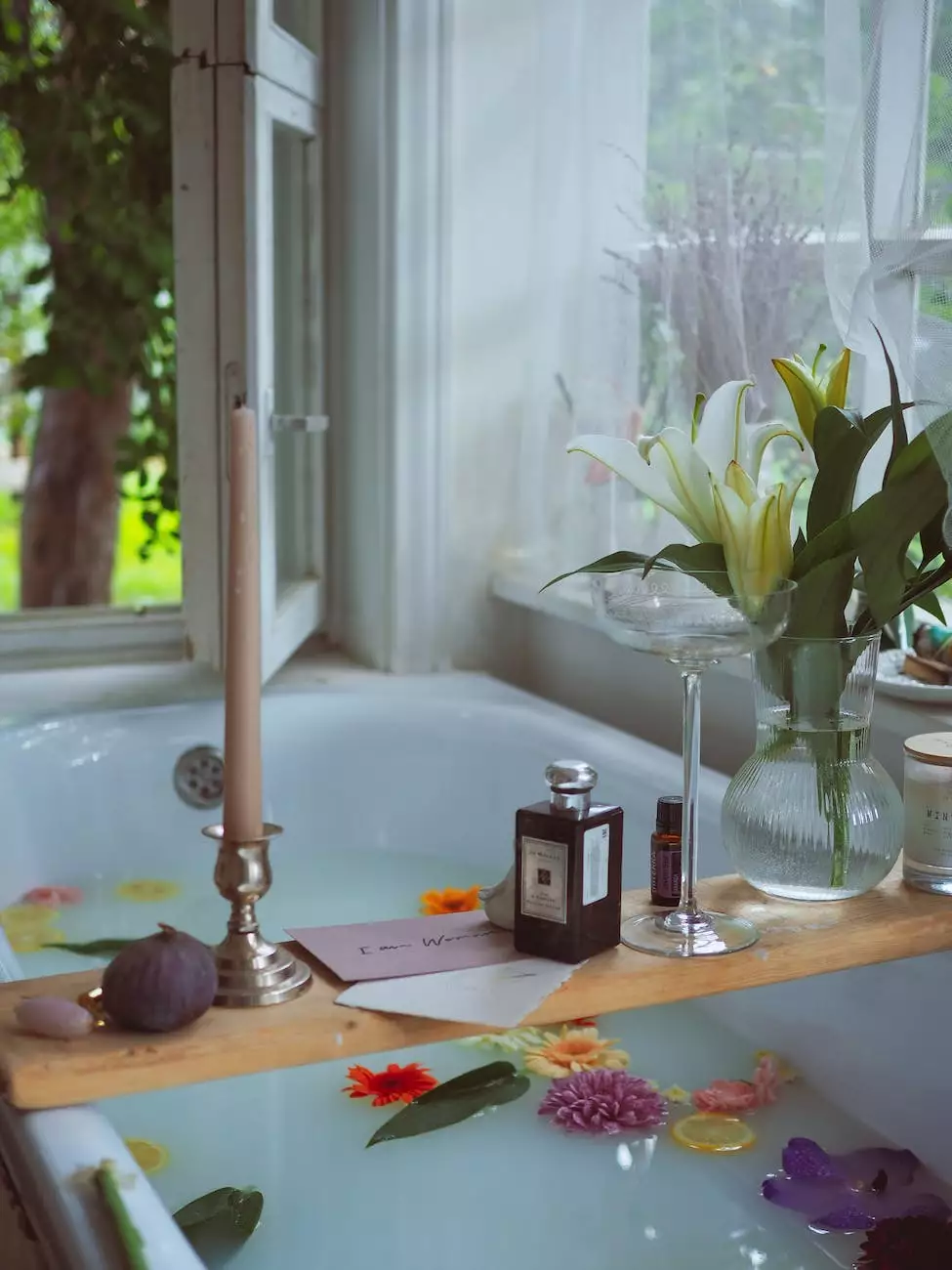 Welcome to Deb's Shear Perfection, the leading provider of laser treatments in Marlborough, MA. As a trusted day spa specializing in rejuvenating therapies, we take pride in offering advanced laser treatments that can address a wide range of skin concerns. Our team of experts is dedicated to providing the highest quality services to help you achieve your desired results.
Discover Advanced Laser Therapies for Various Skin Concerns
At Deb's Shear Perfection, we understand that every individual has unique skin needs. That's why we offer a comprehensive range of laser treatments to target various skin concerns and deliver exceptional results. Whether you're looking to reduce unwanted hair, minimize fine lines and wrinkles, or improve skin tone and texture, our state-of-the-art laser therapies can help.
Unparalleled Expertise and Advanced Technology
Our team of highly skilled technicians is trained in the latest laser technologies and has extensive experience in performing laser treatments. We prioritize your safety and satisfaction, which is why we only use FDA-approved devices and follow stringent protocols during each procedure.
Effective Laser Hair Removal
Say goodbye to unwanted hair and hello to smooth, silky skin with our laser hair removal treatments. Utilizing advanced lasers, we can target hair follicles to inhibit future hair growth, providing long-lasting results. Enjoy the freedom of being hair-free and experience the convenience brought by our effective hair removal solutions.
Revitalize Your Skin with Laser Skin Rejuvenation
If you're looking to rejuvenate your skin and achieve a more youthful appearance, our laser skin rejuvenation treatments are the perfect choice. By stimulating collagen production and promoting cell turnover, these therapies can help reduce the appearance of fine lines, wrinkles, sun damage, and acne scars. Restore a vibrant and radiant complexion with our innovative laser skin rejuvenation techniques.
Laser Treatments for Acne and Scarring
Acne and scarring can have a significant impact on one's self-esteem. Our laser treatments offer effective solutions for acne management and scar reduction. By targeting the bacteria responsible for acne breakouts and promoting healing in damaged areas, our laser therapies can help you achieve clearer, smoother skin and regain your confidence.
Smooth and Even Skin Tone with Laser Pigmentation Removal
Uneven pigmentation, such as sunspots and age spots, can make your skin appear dull and aged. Our laser pigmentation removal treatments can effectively target and eliminate pigmented lesions, leaving you with a more even skin tone and a youthful glow. Say goodbye to unwanted spots and embrace a rejuvenated complexion with our advanced laser therapies.
Book Your Laser Treatment Today
Don't wait any longer to achieve your desired skin goals. Book your laser treatment at Deb's Shear Perfection, where our expert team will create a personalized treatment plan tailored to your specific needs. Experience the transformative power of our cutting-edge laser therapies and discover a more confident you. Contact us today to schedule your appointment.
Laser Treatments - Bringing Out Your True Beauty
If you're searching for the best laser treatments in Marlborough, MA, look no further than Deb's Shear Perfection. Our commitment to excellence, combined with our advanced laser technologies, enables us to deliver outstanding results for our clients. Don't settle for anything less when it comes to your skin - trust the experts at Deb's Shear Perfection to bring out your true beauty.